frontpage
Details

Written by:

Super User

Category: frontpage
Hits: 101770
My work today is a fusion of my old work in media and twenty five years of working with computers and my work as a artist.‭ ‬I find that‭ ‬computers are one of the most creative tools you can use.‭ ‬As a digital artist i do work on the web,‭ ‬in several virtual worlds and as a indie game developer.‭
‬I have started over‭ ‬10‭ ‬company's and i guess i will be a entrepreneur in the future‭ ‬as well.‭ ‬I always find new interesting projects in art and technology.‭
‬I explore community's in virtual worlds and simulators.‭ ‬Creating graphics,‭ ‬scripting and software.‭ ‬Second life,‭ ‬Opensim and game‭ ‬technology give me a chance to work on the edge of both the social web and all the different soft and hardware needed to run the new worlds i like to create.‭ ‬I am lucky to live in a age with a technology that I understand and love.‭ ‬
My work as a artist have found new ways in the digital era and to my surprise older artworks and paintings have gone full cycle and show up at quality auctions making them a foundation for new work and a inspiration for me that people still like my work.
Details

Written by:

Super User

Category: frontpage
Hits: 141323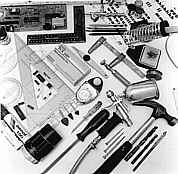 I bought my first pro cameras when i was nineteen and photography have never stopped fascinating me. I have worked with photo as a artist but also in advertising and i had my own studio for a few years.
Now i work with pictures on the net. I love the digital cameras because i always hated working in the darkroom. The digital world is a new way of creating but basically the creative work is the same.
Details

Written by:

Anna Lorentzson

Category: frontpage
Hits: 1394531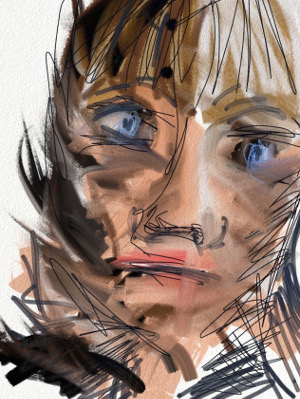 My work is mostly experimental. I always want to know what happens if you put this thing on this one. Will there be some great art then?
I have worked forever trying to find what art is all about and new media and computers are one of my greatest friends. Hacking art and soceity to find the basic code behind it all. I use my knowledge of building hardware and writing software to do experiments in digital art and research our lifes and death.
The creation process is the same if you paint or use digital media. My work spans a lot of areas. Sometimes maybe they are to many. After art school i started out as a painter but i quickly got in to computers and the Internet. I still like to work with digital media. Exploring virtual worlds and create art for the web and games. Today i got the Oculus rift that makes it possible to bee in a alternate reality. I think art willl never be the same.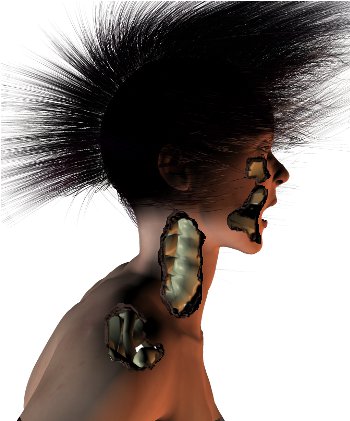 I do a lot of graphic design for digital media in gaming and virtual worlds. And i love the digital camera. I do not have to work in a smelly darkroom anymore if i do not want to. I do many purely digital pictures in software and as a photographer at the hypergrid. And i also have a gallery there where i can show of my work. It is all net, servers and streaming information.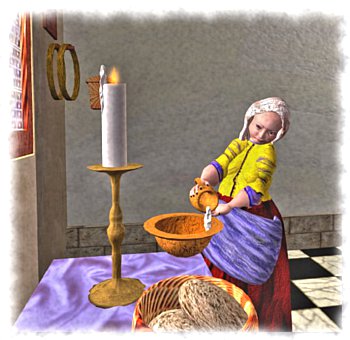 The work continues.