One of the new pictures for the new website. I just have to re do all of it.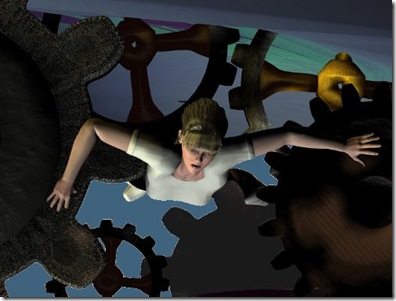 Its game pictures and i had to do all the gears in Blender thanks to a very nice script it was not that hard but its a days work anyway.
Gears is the theme of the new site. Kind of machine stuff. Maybe there is a game in there. Wanted to make the gears in to sculpties but i am still working on that.