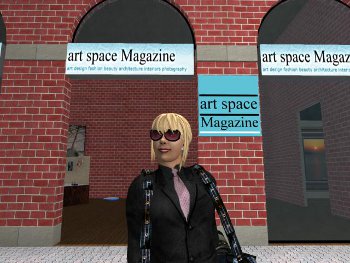 Someone tried to hijack the DNS or just tried to put in some redirect on the website but made a cludge of it? So it have been down for a while. And i have had so much to do so i did not pay enough attention.
Hope it is going to get better now.
We have a small gallery store. The art space Magazine store in Tabula Rasa
Have to work on that to.
Follow the work creating my new art lab or really my new studio in the old one
.
Thats all folks.
I have been offline for a while. I have been trying to get my new art company thru the authoritys needle eye.
It is more difficult than i could imagine. They want me to specifie what art is. I have a problem with that and so do most people working in art. They do not care.
While i am waiting for another letter. The work continues.
I want to publish from outside the blog and maybe this is the thing And i can add some of my other blogs to my website. Everything is always changing.